Today, I was honored to deliver a presentation at The Economist Global Trade Virtual Week. This weeklong event brings together global leaders and key stakeholders to advance global trade initiatives through dialogue and trust. I talked with attendees about the supply chain of the future and how additive manufacturing will help enable sustainable manufacturing practices and drive business growth across a variety of industries. And I wanted to share my perspective on this important topic here for you as well.
Additive manufacturing enables a digital supply chain that not only brings sustainability benefits but also better meets many consumer needs.
Digital manufacturing.
Transitioning to digital manufacturing powered by 3D printing brings inherent benefits. If we can move bits and bytes around the world instead of atoms, then we should do so. If global manufacturing could be powered by a digital supply chain, rather than a physical one – a digital supply chain that moved nearly at the speed of light, with virtually no transportation logistics or carbon footprint, we should want that. If there was virtually zero material waste in the manufacturing process, we would want that too. And if we could make products lighter, stronger, individually tailored for each application … and of course cheaper … we would want that too.
And yet, today, less than 1% of global manufacturing uses additive manufacturing. This is despite the fact that additive manufacturing enables a digital supply chain that not only brings sustainability benefits but also better meets many consumer needs and makes possible new kinds of products in aerospace, healthcare, automotive, consumer electronics, and more.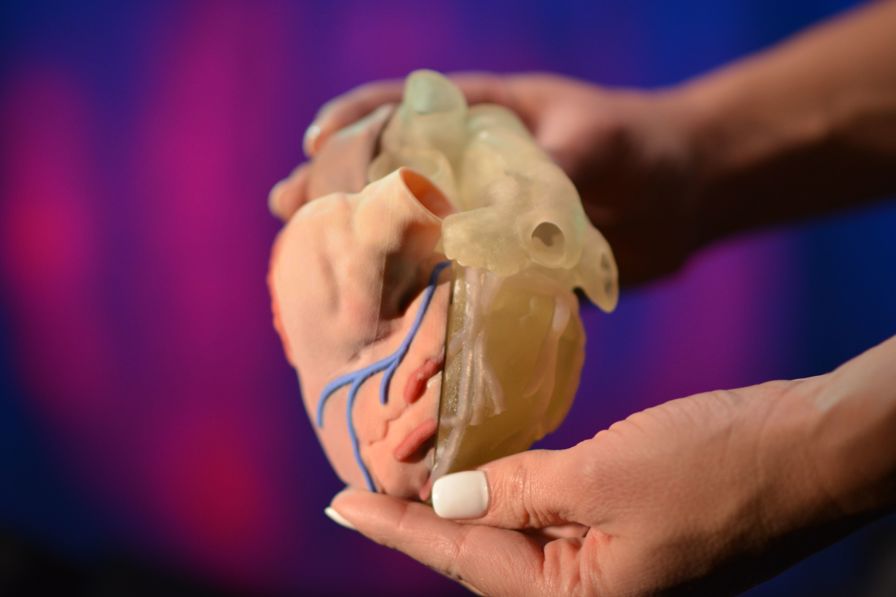 Inflection point.
Fortunately, things are changing… at a fast pace, and based on fundamental business needs.
In fact, I would argue we are at an inflection point for global manufacturing. A point in which the massive pressures to upgrade unresponsive supply chains and 20th century energy-intensive manufacturing and transportation processes are intersecting with a maturity adoption curve for 3D printing. As Geoffrey Moore would say, we are crossing the chasm. In fact, we are building many strong, sustainable bridges to manufacturing growth across that chasm, and companies are moving faster to cross it.
Clearly, the status quo isn't working. Manufacturers have to predict demand months in advance. Look at the challenges that automotive manufacturers, home building supply companies, and even coffee shops are having predicting demand. This is a tough situation. The less we need to predict the unpredictable months in advance, the better off we are. Even when we guess right, we're wasting resources. According to Global Efficiency Intelligence, around 22% of global CO2 emissions come from internationally traded goods and services. We're going to need to do better.
In 2019, the U.S. Department of Energy published a report called "Additive Manufacturing: Building the Future." This was not the Department of Commerce, it was the Department of Energy! That report observed that compared to traditional manufacturing, additive manufacturing could reduce waste and materials costs by nearly 90% and cut manufacturing energy use by 25 to 50%.
Sustainability benefits.
Why is that? Let's start with waste and materials. Additive manufacturing is compared to subtractive manufacturing. With additive, you add drops of resin, drops of melted filament, or layers of reusable powder to build up and create products millimeter by millimeter. Sometimes even micron by micron. There is very little waste. Compare that to subtractive manufacturing, such as CNC machining, where you are essentially cutting away the material you don't want.
Then there is transportation. Today, we spend billions of dollars moving parts around the world – on ships, trains, and planes, to places where they are ultimately assembled – and then often shipped again to consumers. Additive manufacturing enables companies to easily and simply send a digital file wherever the part is needed, and then it is printed locally. This is already happening. Rail companies in Europe, such as Deutsche Bahn in Germany and Angel Trains in the UK, are printing many of the spare parts they need close to where they need them. The French Navy is testing this out on their ships, far from land. If we could grow the scale of these applications, we could have an even bigger impact.
Make it work in the real world.
So, the question is – can this scale? Can we make a broad variety of products using 3D printers, and at high volumes, all around the world? Yes we can, and this is ultimately why we are at this inflection point. It is why billions of dollars have recently been flooding into the capital markets around this technology. It is why companies like General Motors have been making multimillion-dollar bets on additive manufacturing over the last couple years and building out their factories of the future to include it across the production lifecycle.
So yes, we are broadening the applications we can effectively serve with additive manufacturing. The key is multiple, mature 3D printing technologies, optimized for a wide variety of applications, supported by a wide range of cost effective, high performance materials. This isn't about the different types of technologies like FDM versus powder bed versus laser sintering or other technology. When well-designed, many of these technologies are remarkable for very different reasons. Material jetting, for example, can provide micron-level accuracy and combine multiple materials to the point where we can produce artificial replicas of human organs for surgical planning that save lives. Powder bed systems can provide production-scale parts ideal for an automotive industry looking to change how cars are built, important for the move to electric vehicles. And thanks to software-powered 3D printing systems like our Origin P3 technology, we can develop new polymer materials optimized for specific applications, with partners like Henkel and BASF, in weeks. This used to take years. In many cases, these materials for additive manufacturing are extraordinarily high-performance resins, powders and filaments:

Carbon fiber and composite materials for automotive applications
Fire, heat, and smoke resistant polymers for aerospace.
Titanium metal for healthcare.
The point is there is no silver bullet. We need a variety of industrial-scale systems and materials, supported by cloud and AI enabled software, and that's exactly what's happening today.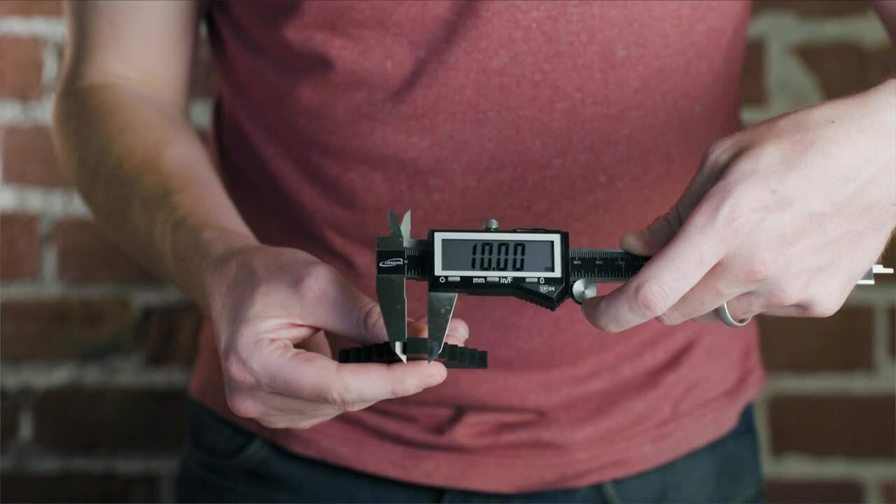 We are also addressing real-world scale. We experienced this during the pandemic, when personal protective equipment parts became critically low in hospitals around the world. Using a cloud-based software application, Stratasys created a Covid Coalition of over 100 leading companies, such as Medtronic, Boeing, Schlumberger, Honda and Bayer – essentially creating a virtual 3D printing lab – to print over 100,000 face masks over a few weeks, until injection molding could start helping. Without additive, there would have been none. Also last year, thanks to strong, fast, 3D printed tooling, GM was able to make more ventilators in a few weeks, on what were really automotive production lines, than the entire industry previously made in a year. TE Connectivity, the largest global manufacturer of connectors, is now turning to additive manufacturing to launch new connector product lines in demanding applications like aerospace, with volumes into the tens of thousands of parts.
This is simply a function of 3D printing technologies like SAF and the aforementioned Origin P3 reaching a point where they can be networked into fleets and run 24/7 with the kind of consistent performance previously reserved for traditional manufacturing.
Smart additive manufacturing systems, networked to a digital supply chain, and supported by material science innovation, are ready to grow well beyond the low current share of global manufacturing.
This will change our world.
I'd like to offer some thoughts shared with me over the past few months by several global business leaders, with whom we have had long-standing relationships. An automotive executive from one of the world's largest companies noted that the future is all about new types of materials and intelligent connectivity to their manufacturing systems that can only be delivered by advanced additive, and not traditional, manufacturing. He said that it will completely change the way they build cars.
A large aerospace supplier said that the future of our life in space will need to be based on 3D printing. It is not possible to keep sending end-use products and parts out to Mars and beyond. He imagines the future where 3D printing systems will provide the necessary items to colonize and thrive as the space program expands.
And one of the world's largest Silicon-Valley companies, a company that touches the lives of almost anyone with internet access, envisions a distributed network of manufacturing with 3D printers strategically placed worldwide, interfacing with cloud-based, digital inventory that is produced locally, as-needed.
So, the question is, can we have this type of global manufacturing growth that is sustainable? I believe we can. Smart additive manufacturing systems, networked to a digital supply chain, and supported by material science innovation, are ready to grow well beyond the low current share of global manufacturing. It will happen using less waste and energy, with better performance, and much shorter time to market. Ultimately, we will do better by making things in a smarter way, harnessing sustainable additive manufacturing technology."
The Economist Global Trade Virtual Week runs through Friday, July 2 and the full event agenda will be available on-demand following the event. Register here for full access the the event and I hope to see you visit the virtual Stratasys booth.