With half a century of innovation and expertise within medical devices and over 500 employees at facilities in Europe, the U.S. and Asia, Elos Medtech is committed to meet your needs. We once made the first dental implant and are now a design and production partner for eight of the ten largest implant companies in the world. It is fair to say that Elos Medtech is highly specialized in implant dentistry.
We take pride in offering a truly open digital workflow allowing dentists and dental technicians to enter the workflow by using an intraoral scanner or by scanning the plaster model at the dental lab. We have prosthetic components for most of the major implant platforms and offer a time-efficient workflow for all kinds of solutions. In October 2018, we launch three new products; Elos Accurate Analog for Printed Models, which you can read more about in this blog, but also Elos Accurate Hybrid Base Engaging and Elos Accurate Hybrid Base Non-Engaging, which can be used for crowns and bars or bridges in cementer or screw-retained constructions with straight or angled screw channels.

Describe the benefits of Elos Accurate Analogs for Printed Models
3D Printing has become a huge trend over the past few years. With more dental technicians printing their models in-house, the industry needed good implant analogs, specifically designed for high accuracy in 3D printed models. We are now launching a new model analog with no risk of misplacement in the model thanks to the one-position feature. You will also be able to torque the prosthetic screw up to 40 Ncm on the model.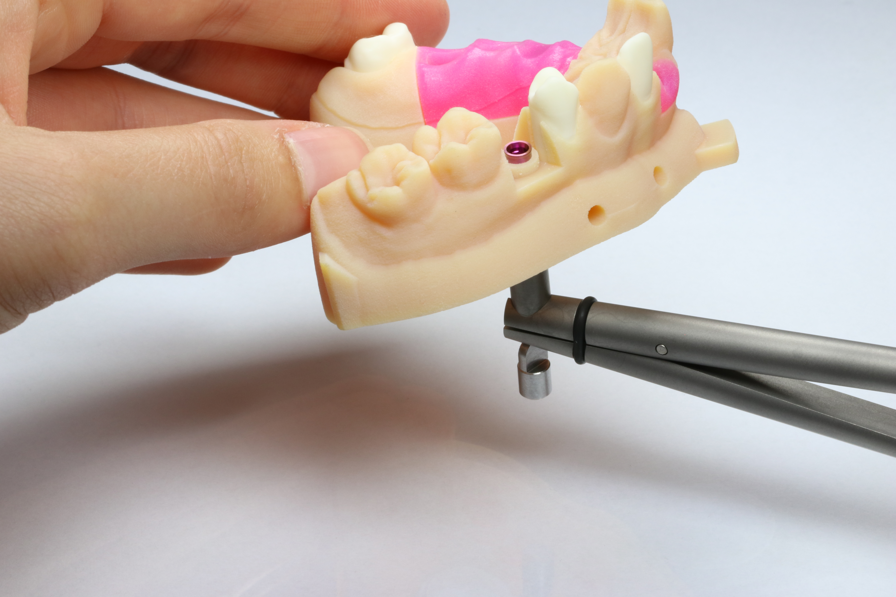 How does Elos Medtech predict the future of digital dentistry and 3D printing?
We predict that digital dentistry will continue to develop at a fast pace and the need for digital equipment enabling a digital open workflow will increase, including 3D printing. For us, at Elos Medtech, it is important to leave all the decisions to the dentists and dental technicians, which is why we have developed a truly open digital workflow for the Elos Accurate portfolio containing also scanbodies, titan bases and one-piece constructions.
What are the benefits of using 3D printing over traditional, manual processes for implantology?
We see clear benefits of 3D printed models in terms of a highly improved workflow and time savings. Compared to a plaster model, a 3D-model is a more stable, durable and precise alternative. The lines and edges on a 3D-model stay sharp without the dental technician having to worry about wearing them down. Compared to a milled model, a 3D-printed model has a more complex structure with a higher level of detail. As of time-saving, the intra-oral scanning allows dentists to send a digital copy to a dental lab or a 3D-printing company. The digital copy is received in minutes and technicians can start working straight away. It also provides a clean workplace for the technician, without having to deal with plaster or inhale grinding dust. Lastly, the patients experience a profound difference in using the digital equipment, which is more comfortable and only requires a few minutes of the patients' time.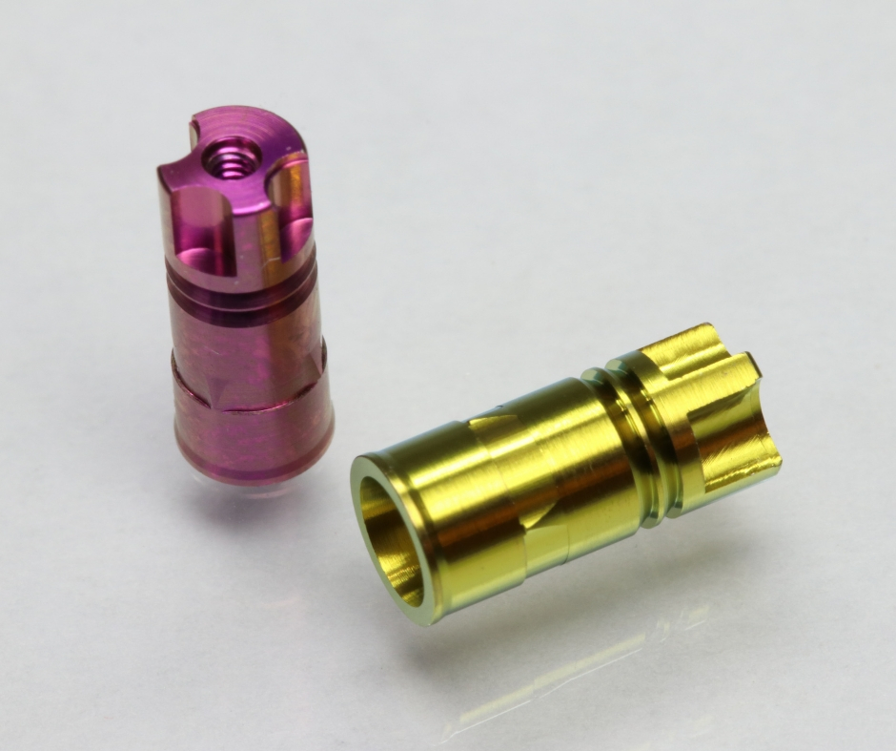 What is your impression of using Stratasys's 3D printed models with Elos Accurate Analog for Printed Models?
Installing the Elos Accurate Analog for Printed Models in a Stratasys 3D printed model worked out perfectly fine. All the features of the analog were well perceived in the model; the self-centering cutting gave a secure feeling and the height control was perfect. All the Stratasys models were tested and withstood the torque value well above the requirements of 40 Ncm. The Elos Accurate Analog for Printed Models is a precise product that needs to be installed in a well-printed model with care. For this reason, we have developed a special tool for the precise installation. The tool is called Elos Accurate Pliers.
Summarize the testing you conducted on Stratasys Dental Printers and Materials in conjunction with Elos Accurate Analogs
When we first contacted Stratasys regarding the tests of the Elos Accurate Analog for Printed Models, they were very eager to help and participated in the tests in a professional and positive way. We are very pleased with the cooperation and feedback from Stratasys. The tests included the printing of several models with a different offset to find the best settings for the Stratasys printers with the Elos Accurate Analog for Printed Models. The test results were collected in a guide that covers the most important settings for the Stratasys printer to obtain a successful result with the Elos Accurate Open Digital Workflow.
Click here to see the printing guide for Elos Accurate Analog using Stratasys printers. Check out this link for more information on Stratasys 3D printers.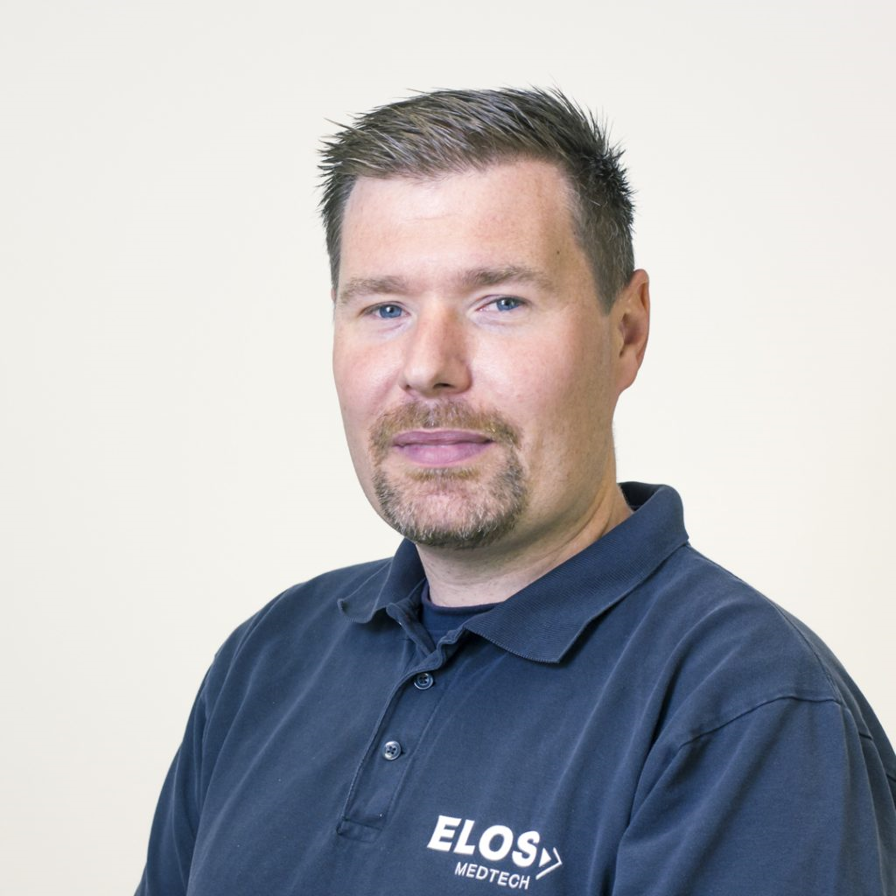 Kasper Duus